Happy New Year!
We kicked the new year off looking at quilts past and present. Several members brought one of their first quilts and a recent project and the rest of us had to guess whose was whose.
Not easy!
Here are a few of the "Old" quilts…..
And some of the New….
Guessing was the hardest part!
We also swapped sewing room notions, Yankee Swap style, with some fierce competition going on.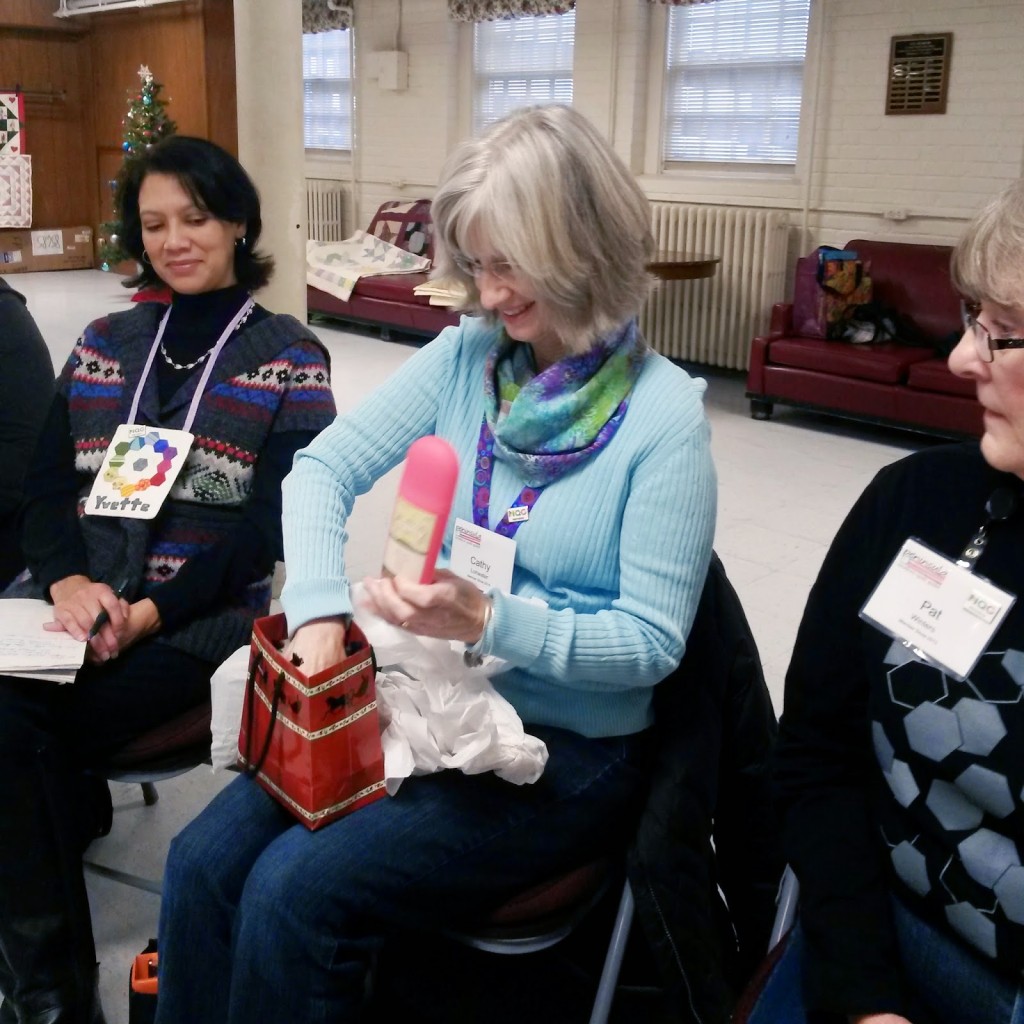 Cathy shows off her goodies.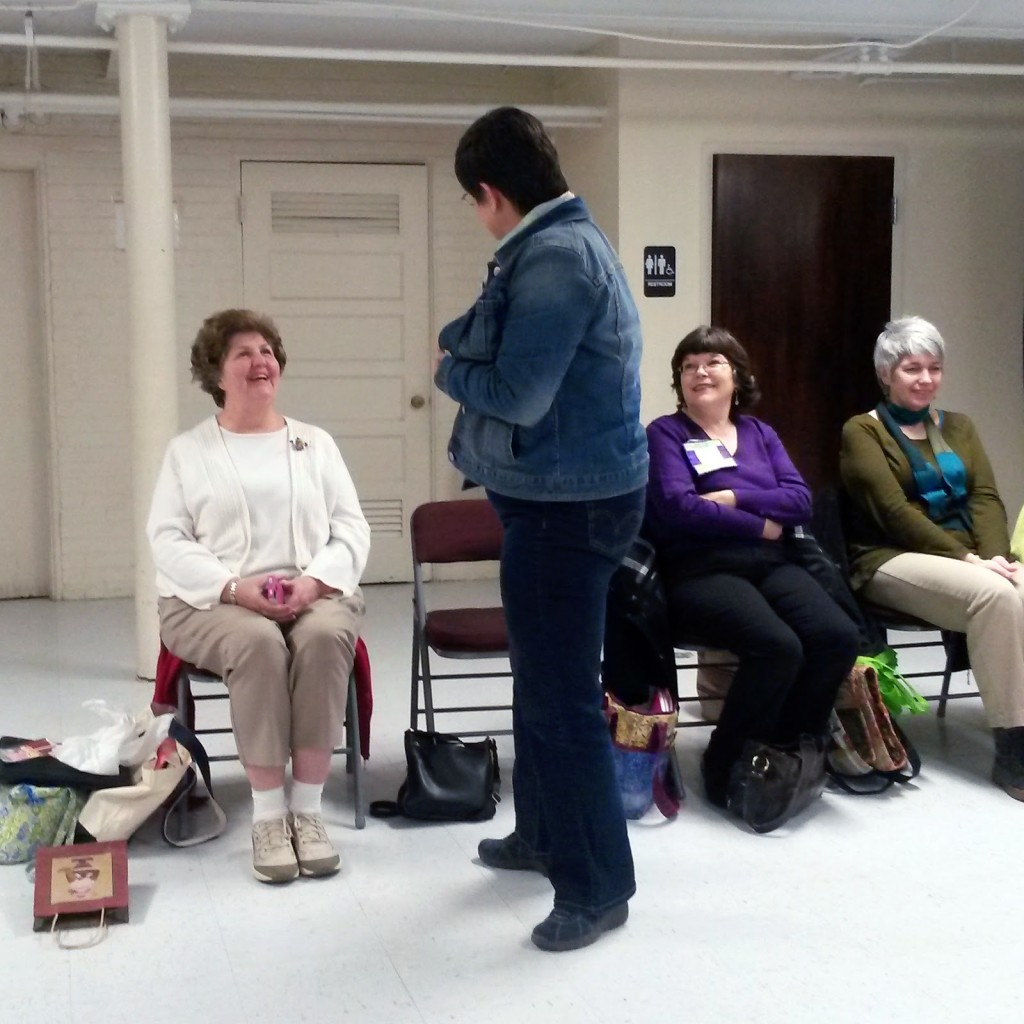 Susan did NOT want to part with her binding clips….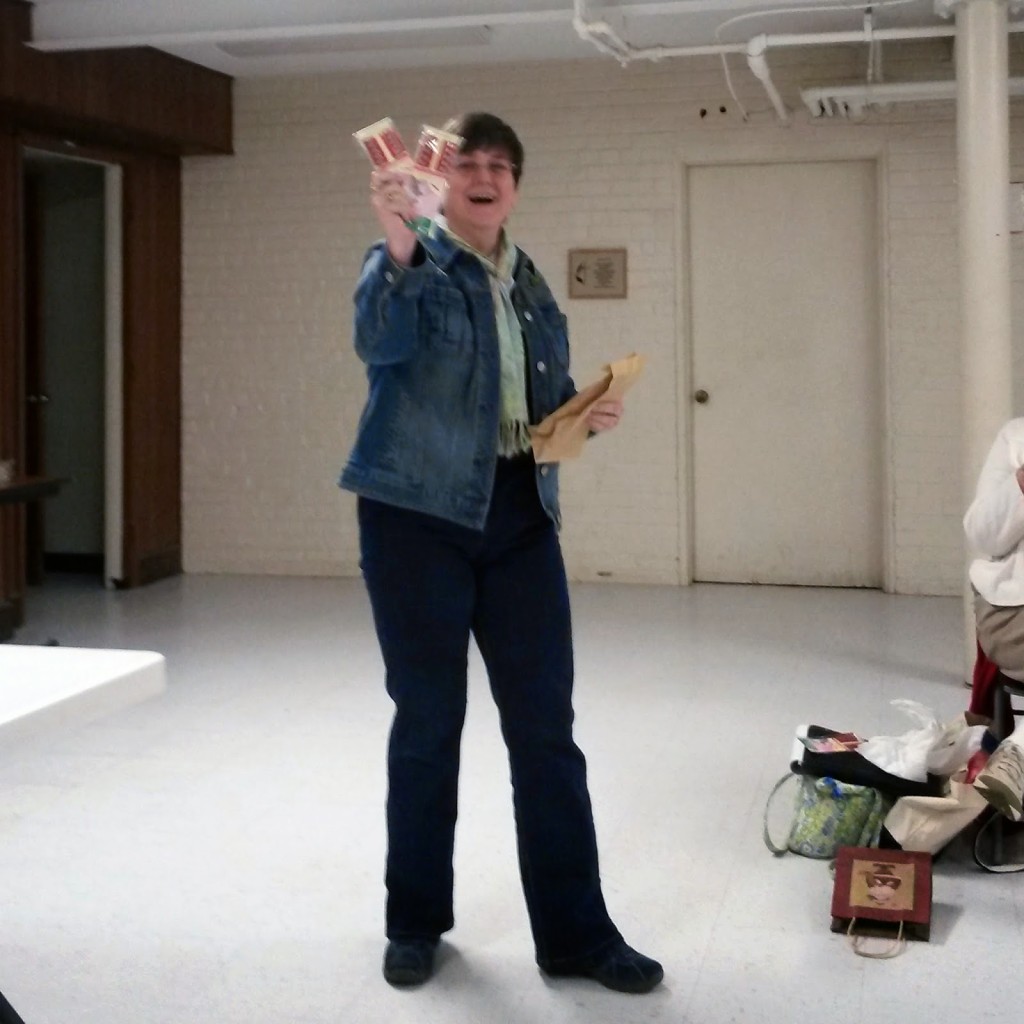 …so Pam chose another gift and received twice as many! Sorry, Susan!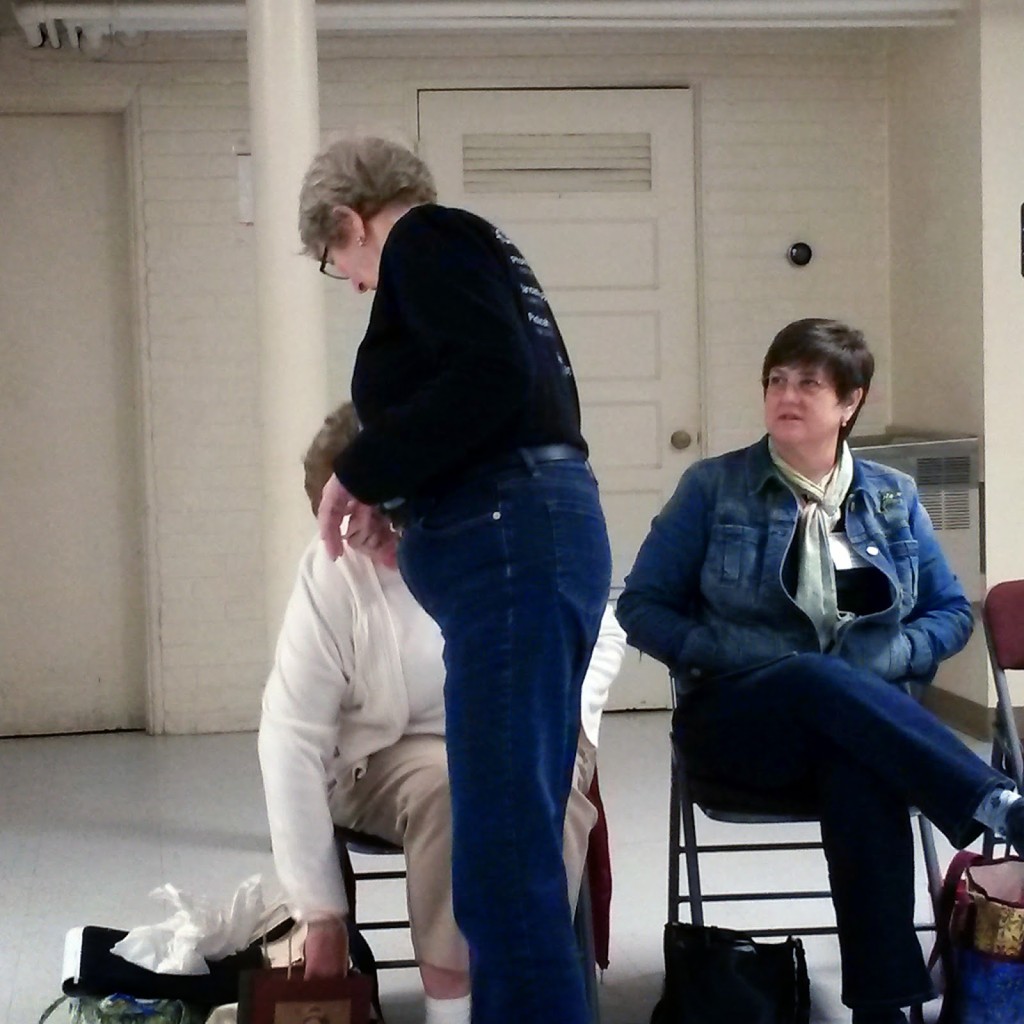 Pat peruses her options….